Why do you lift weights? Is it for muscle tone? To gain strength? Be healthier? Lose weight? For fun? Are you a competitive lifter or a recreational?
Odds are, you lift weights for a variety of reasons, some of which may be those listed above. Lifting weights changes your body as we all know. You become leaner, stronger, toner, and healthier. These are the outward signs that you lift.
But have you ever thought about what happens on the inside as your lift weights? Your heart gets stronger, making it beat more efficiently. Your lungs work more efficiently. Your heart rate goes down, making for a healthier circulatory system. You sleep better. You are probably more efficient mentally as well.
Your metabolism is also affected by lifting weights. In today's article, we'll explore how lifting weights affects your metabolism.
WHAT IS YOUR METABOLISM?
Metabolism (/məˈtæbəlɪzəm/, from Greek: μεταβολή metabolē, "change") is the breakdown of food through chemical reactions in your body that sustains your life functions. Metabolism refers to three processes: the conversion of food (or your fuel) into energy, the conversion of food into what builds your body, namely, protein, carbohydrates, lipids, and nucleic acids, and the elimination of waste by-products from this process. Metabolism is from the Greek word "metabole," meaning change. Metabolism is what keeps you alive. Sure, the food you eat is the fuel, but without a way to use that fuel, you'd be dead.
WHAT ARE THE CLASSES OF METABOLISM?
In order to facilitate discussions, metabolism is further broken down into two categories:
Catabolism — the breaking down of compounds

Anabolism — the building up of compounds
Breaking down results in energy being released; building up results in energy being consumed.
For the purposes of this article, we will strictly be discussing metabolism and the effect exercise has on your metabolism. However, we needed a bit of background material in order to understand how this relates to diet and muscle growth as well.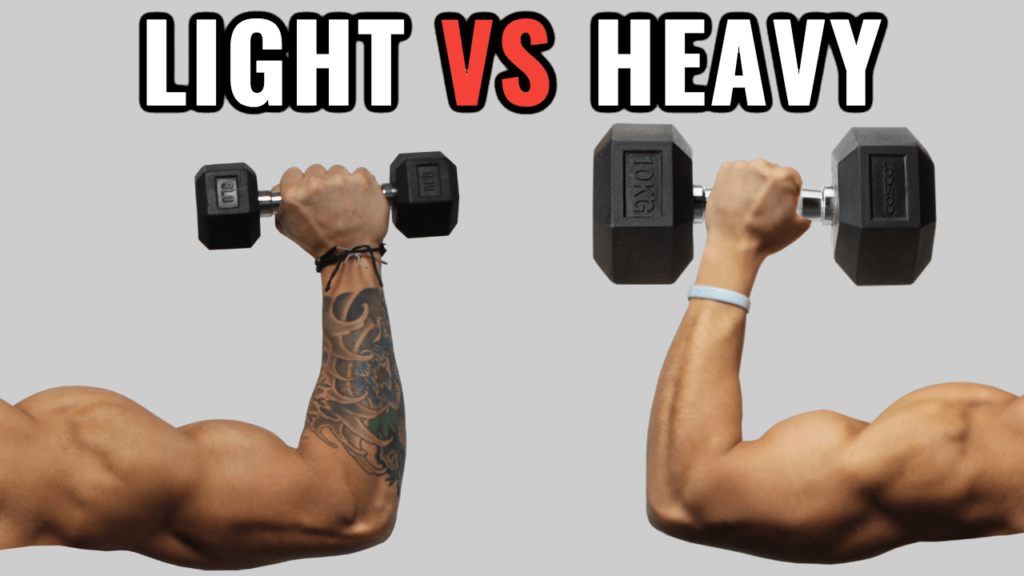 METABOLISM AND EXERCISE
We've just established that your metabolism includes all the things your body does to turn food into energy and keep you going, while eliminating the substances your body cannot use — be this through waste products or through fat storage. Some people have a faster metabolism than others. Factors that influence metabolism are:
Age

Sex

Genes

Thyroid condition

Exercise
If you'll notice, there's only one thing on this list we can control: exercise, the rest being out of our control.
So what does this mean for us? It means we need to exercise if we want to speed up our metabolism, burn more calories, and thus lose weight and get stronger.
The best way to speed up your metabolism is through muscle building. Muscle cells need a lot of energy to function at their optimal level, which means they burn a lot of calories. In fact, muscle cells burn more calories than fat cells, even when you're not exercising. Translation: the more muscle you have, the more calories you burn. Another way to look at it is: the time you spend working out is multiplied many fold as your body reaps benefits long after you stop sweating.
HOW MUSCLES GROW
After you workout, your body repairs or replaces damaged muscle fibers through a cellular process where it fuses muscle fibers together to form new muscle protein strands or myofibrils. These repaired myofibrils increase in thickness and number to create muscle hypertrophy (growth). However this process does not happen when you are actually lifting the weights. Instead, it occurs while you rest.

HOW DO YOU CAUSE MUSCLES TO GROW
Simple: you have to stress them. You have to push your body outside of its comfort zone (technically known as homeostasis or the tendency to stay the same). Otherwise, nothing will change. There are three ways to disrupt homeostasis and cause muscle growth:
Muscle Tension

. In order to produce muscle growth, you have to apply a load of stress greater than what your body or muscles are used to, and the main way to do this is to lift progressively heavier weights. This will cause changes in the chemistry of the muscle, activating the formation of new muscle strands.

Muscle Damage

. If you've ever felt sore after a workout, you have experienced muscle damage. The damaged muscle causes a release of inflammatory molecules and immune system cells that jump starts the repair process, resulting in more muscle being laid over the damaged muscle. You don't have to feel sore for this to happen, but soreness is one indication your muscles are definitely not in their comfort zone!

Metabolic Stress

. If you've ever felt the burn of an exercise or had the "pump" in the gym, then you've felt the effects of metabolic stress. Scientists used to question this effect on your muscles when bodybuilders would say the "pump" caused their muscles to become larger. However, after studies were conducted, it was learned that metabolic stress does cause muscle cells to swell around the muscle, which helps to contribute to muscle growth without necessarily increasing the size of the muscle cells. The swelling is caused by glycogen, which not only swells the muscles but also the connective tissue surrounding the muscles.


HOW HORMONES AFFECT MUSCLE GROWTH

Hormones are another component largely responsible for muscle growth and repair, namely growth factors and testosterone.

Testosterone is the main hormone that most people think of when lifting weights and for good reason: testosterone increases protein synthesis, inhibits protein breakdown, activates satellite cells, and stimulates other anabolic hormones, which contribute to muscle growth. Strength training helps to release more testosterone and make the receptors of your muscle cells more sensitive to this testosterone. Furthermore, testosterone stimulates growth hormone responses by increasing the presence of neurotransmitters at the damaged fiber site, which can help to activate tissue growth.

Growth factors regulate help muscle mass growth by enhancing protein synthesis, facilitating glucose uptake, repartitioning the uptake of amino acids (the building blocks of protein) into skeletal muscles and activating satellite cells to increase muscle growth.
WHY MUSCLES GROW WHEN YOU'RE AT REST
As most of us know who lift weights, lifting weights alone will only get you so far in terms of muscle growth, which affects your goals such as weight loss. Your body needs adequate rest and nutrition to reek the benefits of your weightlifting regimen. Otherwise, you can actually reverse the anabolic process and put your body into a catabolic or destructive state.
The response of muscle protein metabolism to a resistance exercise session lasts for 24-48 hours; thus, the interaction between protein metabolism and any meals consumed in this period will determine the impact of the diet on muscle hypertrophy (a fancy word for growth). Keep in mind there is a certain limit on how much your muscles can actually grow dependent on gender, age, and genetics. For instance, men have more testosterone than women, which allows them to build bigger and stronger muscles.
HOW FAST DO MUSCLES GROW?
Muscle hypertrophy takes time. Huge muscle gains will not be seen overnight. In fact, muscle growth is relatively slow for the majority of us. Visible growth in your muscles won't be seen for weeks or even months as initially changes are taking place in your nervous system first, which has to activate your muscle growth. Factor in the uncontrollables we talked about earlier, such as genetics and age, and muscle growth can be even slower. The amount of hormones your body releases, the type of muscle fibers you were born with, and cell activation of your muscles all play a factor in muscle growth and is different for all of us.
Remember muscle protein synthesis must be greater than muscle protein breakdown in order for muscle growth to occur. This requires an adequate consumption of protein (especially essential amino acids) and carbohydrates to help facilitate the cellular process of rebuilding broken down muscle tissue.
Building muscle takes time and seeing the results of your hard work is your reward. However, most of us are somewhat impatient, and those who are unsuccessful in meeting their muscle growth goals are those who quit because of what they deem "lack of results."
You're body is an amazing machine. But like a machine, it takes time to process change.
MUSCLE GROWTH AND METABOLISM
As we've seen, muscle growth can increase your metabolism, thereby making your overall goals much more attainable. If you want to lose weight, you lift heavy weights, which will increase your muscle mass, burning more calories in the process.
To be more specific, when you lift heavy weights, you increase your resting metabolism, which is just like it sounds: your metabolism while at rest. Let's fact it: we spend the majority of our days in this resting metabolism state. You sleep, eat, watch TV, go to work, stare at a computer all day, or stand for portions of the day. Even if you have a fairly active job such as landscaping or oil field work, you still have a considerably amount of down time throughout your day — much more so than actually exercising.
Hence, we rely on our resting metabolism to get us to where we want to go, whether it be competitive powerlifting or bodybuilding, losing 20 pounds, getting rid of our beer bellies, or just being leaner and fitting into more of our clothes without a belt pinching our mid-section.
TIPS FOR INCREASING METABOLISM WITH WEIGHT TRAINING
Frequency

. In order to increase your metabolism, grow muscle, and achieve your desired results, you're going to have to lift weights frequently. Stronglifts Strength Training Program is designed to do three days a week.

Commitment

. You need a plan with a logical progression that focuses on the basic lifts — which is Stronglifts defined. The back squat, deadlift, and bench press are  foundational moves (along with barbell row and overhead press) to work all of the muscles in your body. You increase the weight incrementally, incorporating rest and healthy eating, to maximize results.

Intelligence

. The goal of weight training is to lift more over a period of time — not to lift too much, end up getting hurt, and then not see any results. If you overdo it, you could actually end up losing muscle, which can slow your metabolism. Stronglifts is a program that does all the work for you. It tells you what to lift, how much and when. It tells you what exercises to do. And it shows you proper form, so you won't hurt yourself. Stronglifts is an all-inclusive weight lifting program.

Take care of yourself

. As we've discussed, being healthy is a holistic approach: you have to choose wisely what you put in your body, choose wisely what strength program you do, and rest and recover. This will maximize results and keep you safe. And an added benefit — you are lifting for life. Overall, you'll be healthier to do the things you enjoy doing such as mountain climbing or skiing.

Lifetime activity

. Exercise becomes even more important as you get older. You naturally lose muscle mass with age, which slows down your metabolism. Lifting weights can help stop that slide, allow you to keep more of your muscle mass, and keep building muscle mass. As you age, you slow down and spend more time in the resting metabolic zone. This makes building muscle even more important because muscle uses more calories than fat, strengthening your muscles will make you into a more efficient calorie-burning machine for life.
THE LIFTING WEIGHTS CHOICE
Lifting weights has led thousands of people to amazing health and wellness. They have achieved the look they desire, and the health they've always wanted. They look great and feel great. They are more successful in all aspects of their lives because of their health. They have an active lifestyle, friends that support them, healthy relationships, a thriving career, and time and energy to do what makes their heart sing. Lifting weights has given thousands the ultimate freedom. Join them today!