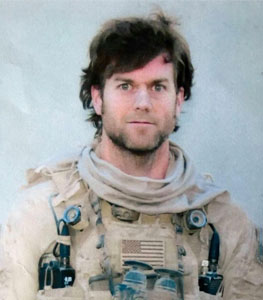 Chad Wilkinson died in October by suicide after 22 years serving our country. A new CrossFit Hero WOD has been created, honoring him. The CrossFit workout is 1000 step ups wearing a ruck sack for time. As you may recall, I did this on Friday.
It is now 48 hours later, and I'm still suffering the consequences. Yesterday, I didn't think it was too bad — just a slight ache in my calves. Today, my calves are both sore, putting a hitch in my step. As I'm on vacation, I can't put anything on them, so here I am, suffering.
During the CrossFit Hero WOD, I kept telling myself, "I'm never doing this one again." Afterwards, I told myself, "I could do that again." Now, I'm unsure. We'll see how long the pain lasts on this one.
Check out the my CrossFit competition videos on my YouTube channel, and subscribe today! My goal is to get to 100 subscribers soon. Thanks for subscribing!